Nutrition
Dietary Information & Candy Care
Hey Sugar, we know that taking care of your body (& your candy) is important!
At Confeitto, we believe that it's important to understand what you are consuming.
Our luxury candies are made from the finest ingredients sourced all over the world by artisan candy experts.
Our products are made at various facilities across the globe and while we do our best to ensure that they do not contain items outside of their ingredients, some of these facilities may also process nuts, eggs, wheat and other materials. Please ensure that you refer to warning labels on each page.
Each of our candy products are clearly labelled with their individual dietary specifications, making it easy to quickly identify what you are consuming. Please see each individual candy page for these details.
Some of our gummy candies are flavoured with real alcohol. Please note that these are listed as non-alcoholic as the alcohol content evaporates during the manufacturing process, leaving only the delicious alcohol infused flavour behind.
Some of our chocolate products contain a shot of alcohol inside and/or may be infused with alcohol. Please note that these products by law are not suitable for purchase by those under the legal drinking age (18+ in Australia). While the percentage of alcohol is less than 5% per volume, these products are also not recommended for consumption if pregnant or breastfeeding.
All of our alcoholic products are clearly labelled as containing alcohol.
Let's face it, Australia can be incredibly hot, not making the perfect conditions to store candy. Each candy cube is individually labelled with storage conditions to keep your candy in tip top shape (if you haven't already eaten it)!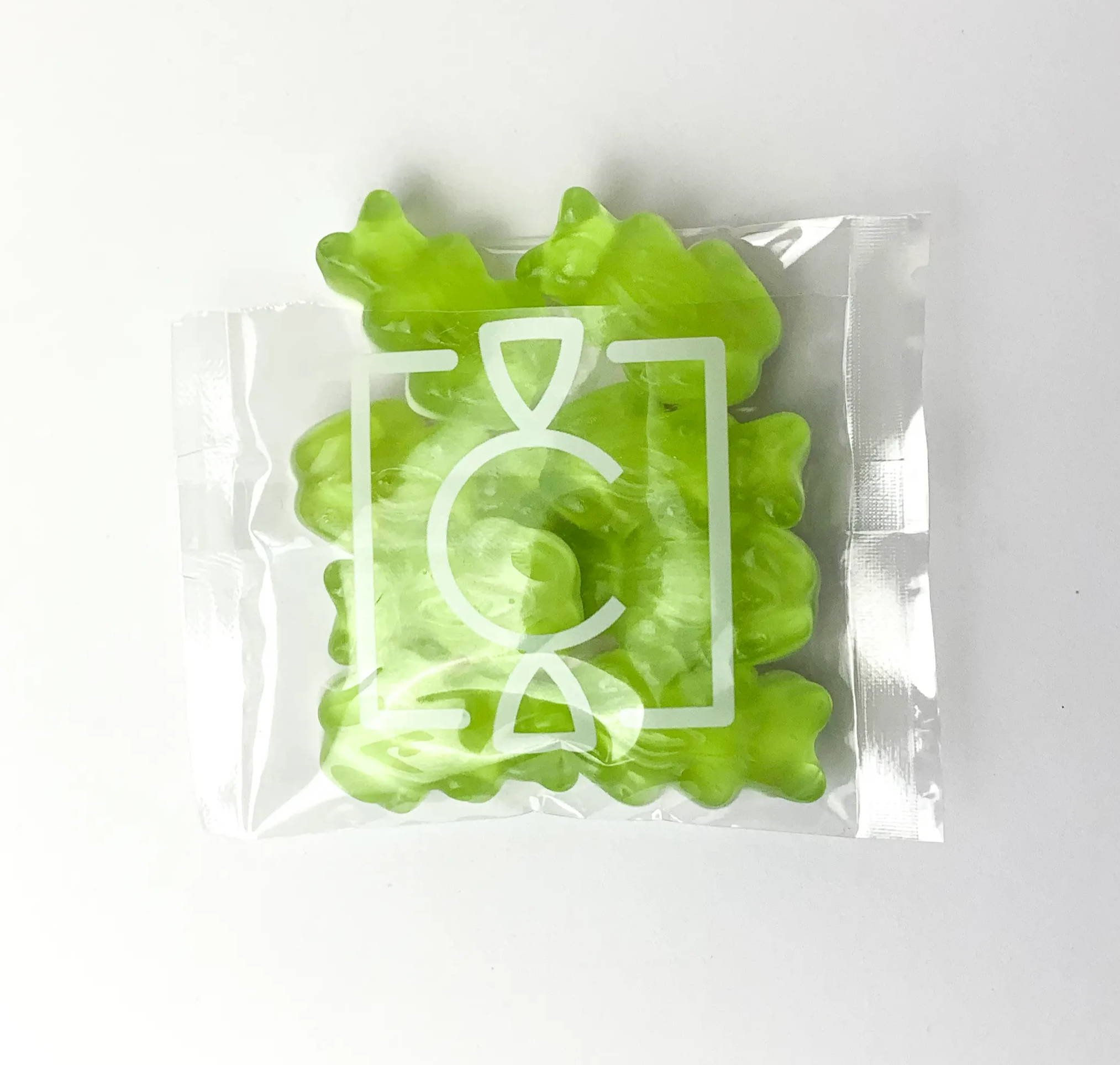 Confeitto's Taster Packs are the perfect little trial pack for any candy lover. They are easy to pop into your bag for a sweet pick me up or to shower your guests with a little bit of sweetness and a lot of adorable at your next event.
Our Taster Packs are 7 x 9cm with net weights that vary dependant on the candy. We guarantee that the Confeitto packing fairies fit as much candy as possible into each pack.
Confeitto's Candy Cubes are packed full of candy for you to enjoy.
These 2 inch cubes are filled to the brim with delicious luxury candy, with variable net weights due to the size, shape and composition of each candy. Serving sizes for each candy can be found on the individual candy product pages..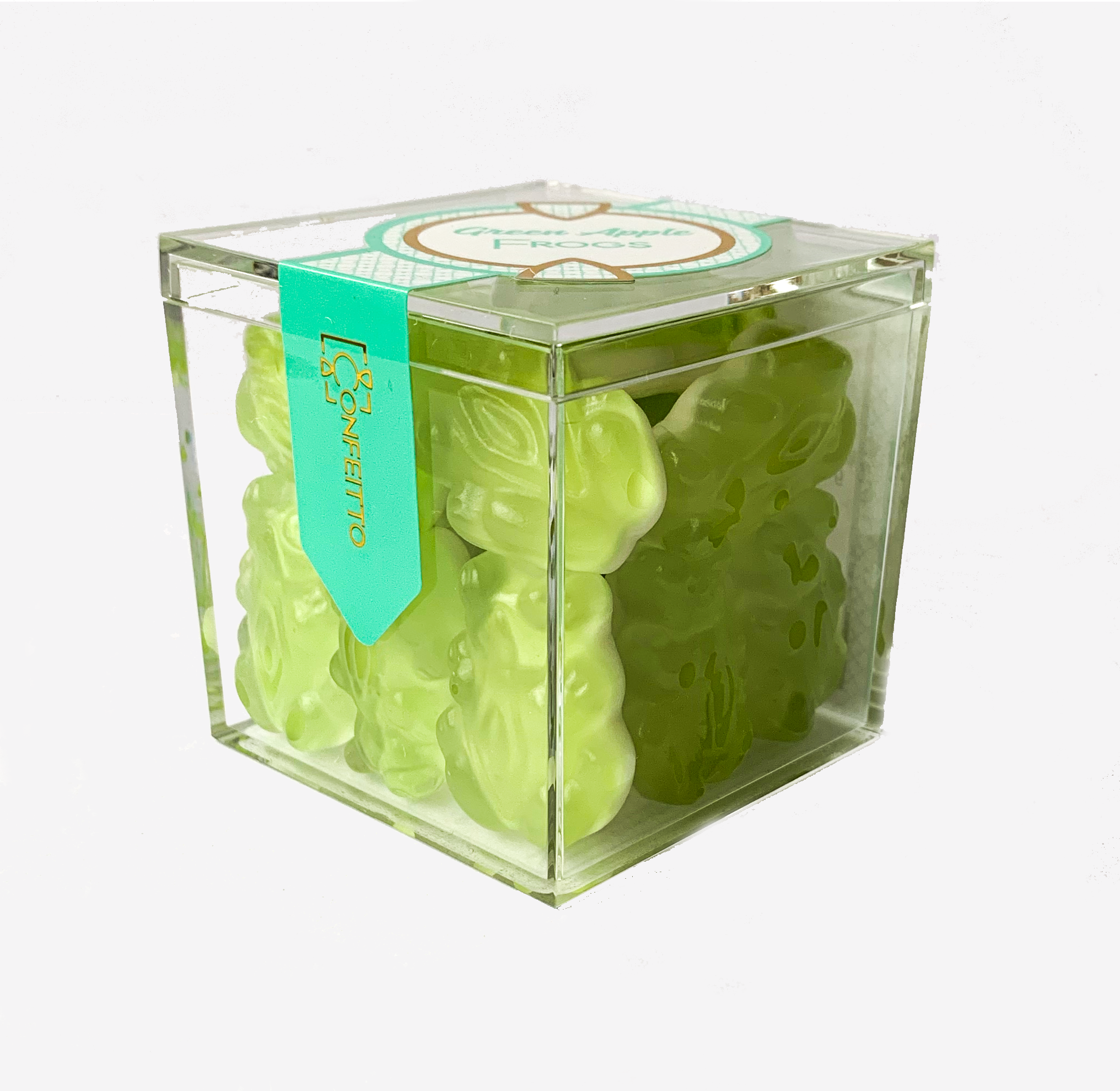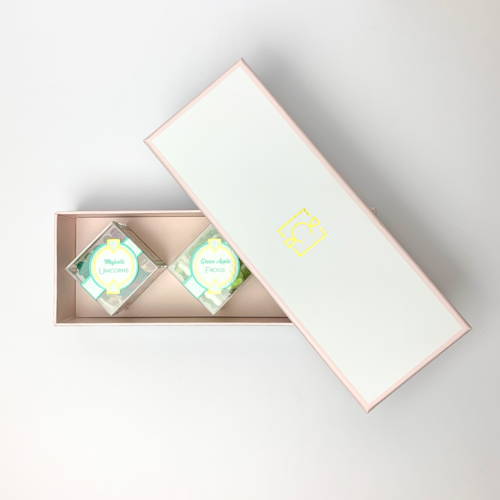 Our Signature Candygrams feature three 2-inch Candy Cubes that are filled with only the best candy that the world has to offer. These cubes are seated in fancy packaging designed to hold the cubes in place with the total weight varying dependant on the candy inside.
Individual products are labelled with nutritional information.
Some products contain alcohol. These products are clearly labelled.
Store in a cool, dry place. Do not refrigerate. Shelf life varies between 9-24 months.
What is the shelf life of your candy?
Our candy is sourced from all over the globe. Each of the products have a different shelf-life dependant on their ingredients and storage conditions. Our shelf-life varies between 9-24 months.
What is a best before date?
Candy is perishable, however unlike some food products - it does not have a use-by date. Each of our products are labelled with a unique batch code and best before date.

Foods with a best before date can still be sold, purchased and consumed after the best before date. These products are still safe to consume - but may have lost some of their quality.
Why does the label on my candy say "non-alcoholic"
Not all of our candy contains alcohol. The alcohol infused gummy lollies are labelled as non-alcoholic as the alcohol content evaporates during the manufacturing process.

 
Do you have sugar-free candy?

Unfortunately we do not currently have a sugar-free range. This is something that we are working on!
Do you sell vegetarian and/or vegan candy?

We have a small range of vegan friendly candy. We are working with candy makers to bring you a bigger selection of sweets!
Do you sell gluten free products?

The majority of our candies are gluten free. However as we do not produce these in Australia and cannot guarantee that the manufacturers have adhered to strict gluten-free contamination requirements, we label each of our products accordingly. While the risk of contamination is low - we prefer to adhere to strict Australian food labelling standards.
Why shouldn't I refrigerate my candy?

Your candy is best stored in a cool, dry place to ensure that it lasts for as long as possible. Refrigerating your candy will expose it to condensation and reduce it's shelf life. But let's be honest.... it tastes so good that it probably won't make it to the fridge or the pantry!